Irrigator Tech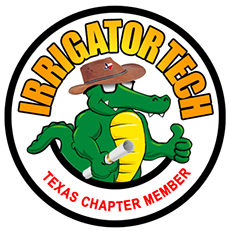 Texas Chapter

We are the industry leader in irrigation training! Irrigator Tech offers one of the best hands on education courses and services. Our irrigation training program is a non-bias organization; this means we teach ya'll about all irrigation products not just one. Our courses cover irrigation repair, installs, maintenance, backflow, water auditing, and smart water systems. We not only provide you with a great education, but our certifications are recognized state wide. Our irrigation training program is dedicated to "Raising the Professionalism in the Green Industry."

Our number one goal is assisting you in achieving a higher level of education. Irrigator Tech has the most current courses in the industry. We like to see our students achieve there goals and become irrigation professionals. Our certification is what stands us apart from the competition. Why you ask, because most other irrigation training programs do not offer state recognized certs. We are also recognized by industry leaders and organizations, such as the city of Santa Ana. All our CIRT courses must be completed to get your certification.

Keep up your certifications with our annual renewal classes . Our irrigation training has the most state of the art process and technologies. We offer different levels of certs, from beginner to advance classes and courses. Irrigator Tech advance courses are a more hands on approach. This hands on approach means less class time and more time in the field.

Irrigator Tech's irrigation training program is here for your needs now and into your future career. So what are you waiting for? Get your future started and take a course with us. Please feel free to browse around our website. Please do not hesitate to ask any questions.